West Coast Landfill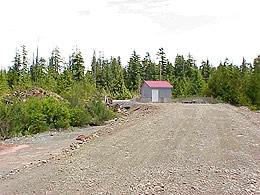 The Regional District is the owner of the West Coast Landfill which is operated by a Contractor. The Landfill operates under a Regional Solid Waste Management Plan which has been approved by the Ministry of Environment.
Surfrider Depot Membership Info Sheet
To find the Tipping Fees for the West Coast Landfill refer to R1033-4 Tipping Fees.
Tipping Fee Waiver Form
Regulations:
Tipping fee is double for uncovered loads.
No salvaging
Certain materials are not accepted at the landfill. Examples of items in this category are: reactive or radioactive wastes, hazardous waste, special waste as defined in the Waste Management Act, solid waste that is on fire or smouldering.
Arrangements must be made in advance for other materials and may require a permit from the Ministry of Environment. An example of this material is contaminated soil.
Quick links
Location & Hours
West Coast Landfill is located at 1500 Alaska Pine Road
Contact them at 250-726-2727
Hours of Operation
Monday to Friday - 10 am to 4 pm
Saturday - 10 am to 4 pm
Closed Sunday
Note: Landfill is closed on Statutory Holidays.
Payment Options
Interac, Visa and Mastercard are accepted.
No cheques, please


To set up an account download the Credit Application pdf form,
fill out and fax to 250-723-1327 or mail to the
ACRD Office at:
3008-5th Ave
Port Alberni, BC
V9Y 2E3