Emergency Preparedness
Exercise Coastal Response Video
Issue 6 July 15 2016 Wildfire News
Thank You - ECR
ECR-ACRD
NYCU-Help BC prep for the big one!
2016 Preparedness for People with a Disability Guide in pdf
ACRD Emergency Program
Mission Statement
"To provide planning, support and leadership in emergency management to our community in order to protect people, property and the environment in the event of an emergency or disaster."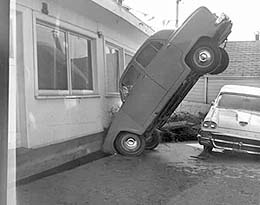 Under bylaw, the Alberni-Clayoquot Regional District (ACRD) is responsible for emergency planning for the Alberni Valley which includes the following:
City of Port Alberni
Electoral Area "B" (Beaufort)
Electoral Area "D" (Sproat Lake)
Electoral Area "E" (Beaver Creek); and
Electoral Area "F" (Cherry Creek)
Under the British Columbia Emergency Program Act, the ACRD is also responsible for emergency planning for Electoral Area "A" (Bamfield) and Electoral Area "C" (Long Beach). The Districts of Tofino and Ucluelet are responsible for their own emergency planning.
Alberni Valley Emergency Plan 2014
"Surviving a Disaster is Everyone's Business"